Beach Theme for Boxoft PDF to Flipbook Pro
As we all know, beach is a land form along the shoreline of an ocean, sea, lake or river. It contains rock, sand, shingle and so on. A beach is an unstable environment that exposes plants and animals to changeable and potentially harsh conditions. Beaches can be popular on warm sunny days. People would like to visit tropical places on vacation because they love the beach.
This Beach theme package is available to you at present. It is designed for you to decorate your own style digital magazine. One template and three different background images are included in this theme package. The subject of this theme package is about Beach. Besides, this neat style template includes so many functional buttons, such as Fullscreen, Help, Print, Bookmark, Social share, About, Zoom and so on. This theme package is completely free, you can download it and have a try.
If you have anything confused, please contact us in time, we always serve you!
This Beach theme pack contains three themes, all of them can be downloaded and used for flip book designing for free. And you can learn how to use it with the *.txt document which is called "how-to-install".
Screenshot for Beach Theme
Beach style 1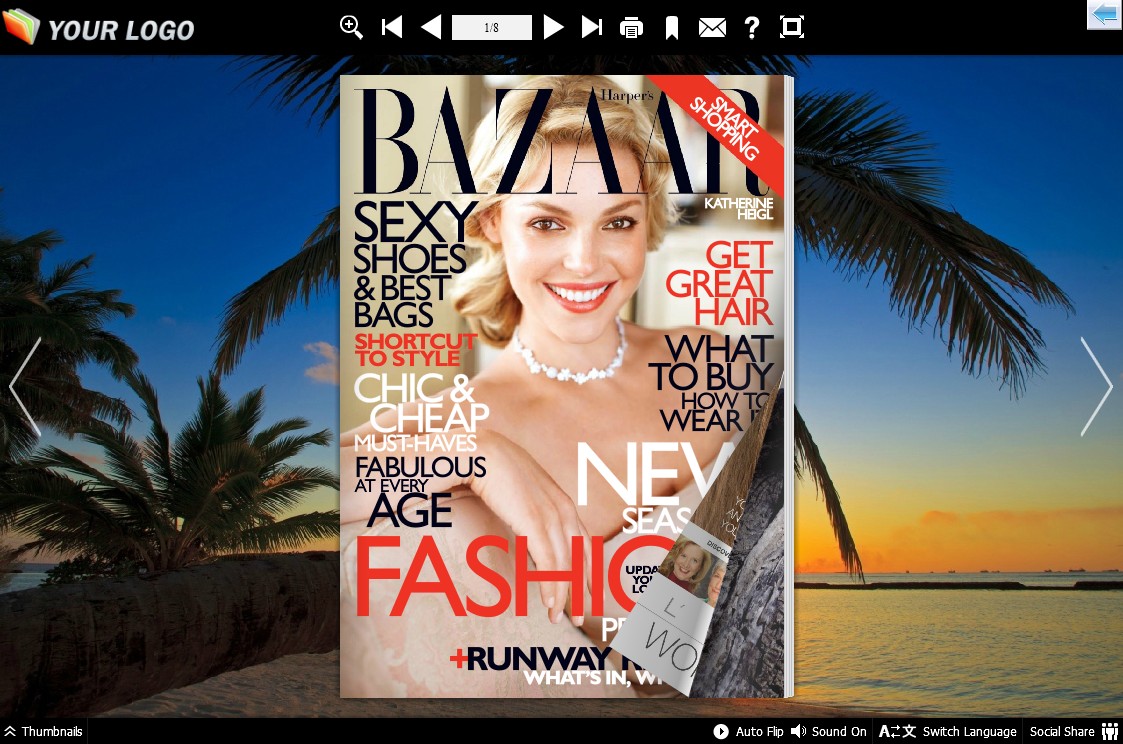 Beach style 2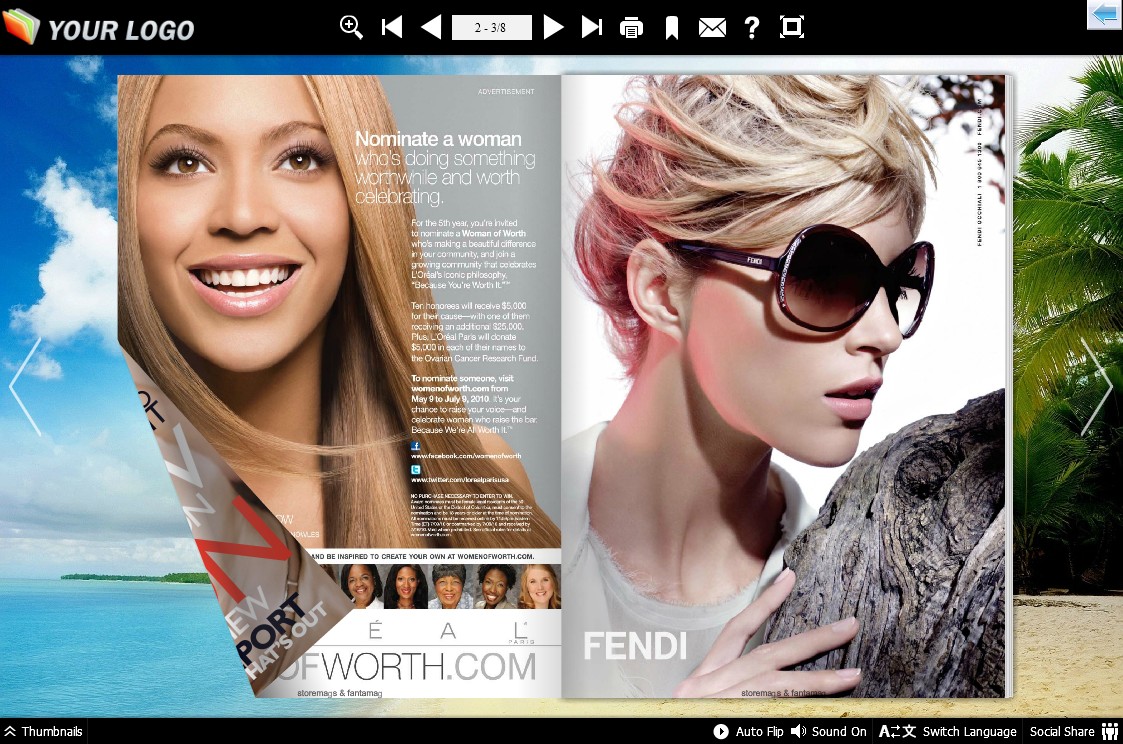 Beach style 3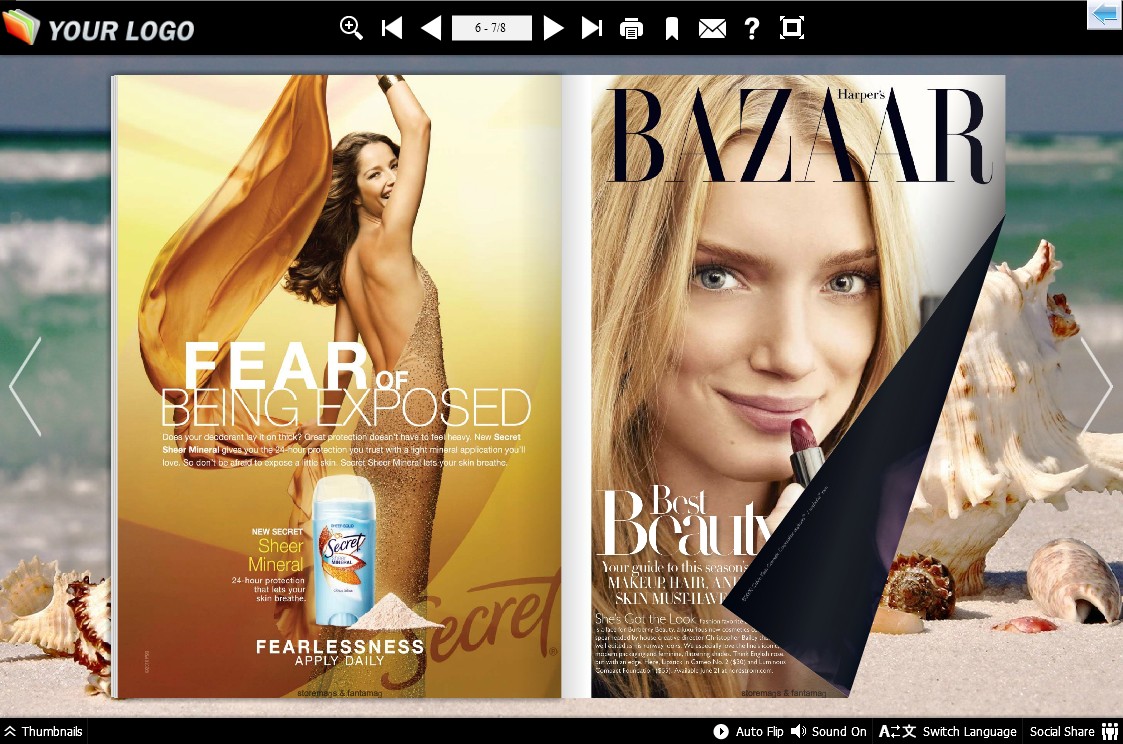 Guide to Install Themes & Template for Boxoft PDF to Flipbook Pro

 

To use Themes & Template, you must install Boxoft PDF to Flipbook Pro first!

 

Boxoft PDF to Flipbook:http://www.boxoft.com/pdf-to-flipbook/

 

Boxoft PDF to Flipbook Pro: http://www.boxoft.com/pdf-to-flipbook-pro/

 

1. Run Boxoft PDF to Flipbook Pro.

2. Click File: File->Import Theme, select the *.thm (themes unziped from download zip them package) from open dialog box.

3. Open Template Window by clicking "Neat" button in main menu.

4. Find and select the theme you have just imported.

 

Note:
All various free flash flippingbook Themes are available in Boxoft.com.
With those Themes & Template you can make more professional and interactive flash Flipping Book as you want.