Boxoft Flash Flip Book Creator is an ideal online publication tool for PDF document. It enables you to adjust the page size of flipping book and define page range to import PDF files. You can detect the wide page and import it to Boxoft Flash Flip Book Creator. Changing the interface languages is also allowed in Boxoft Flash Flip Book Creator.

 

Boxoft Flash Flip Book Creator provides you with a way to preserve the text content, images, font, layout after the conversion. You can also hide or show the search button, help button, share button and so on. With Boxoft Flash Flip Book Creator, you can also print or download flipbook from the website.

 

If you are eager to convert PDF to vivid flipbook, just use this flipbook creator.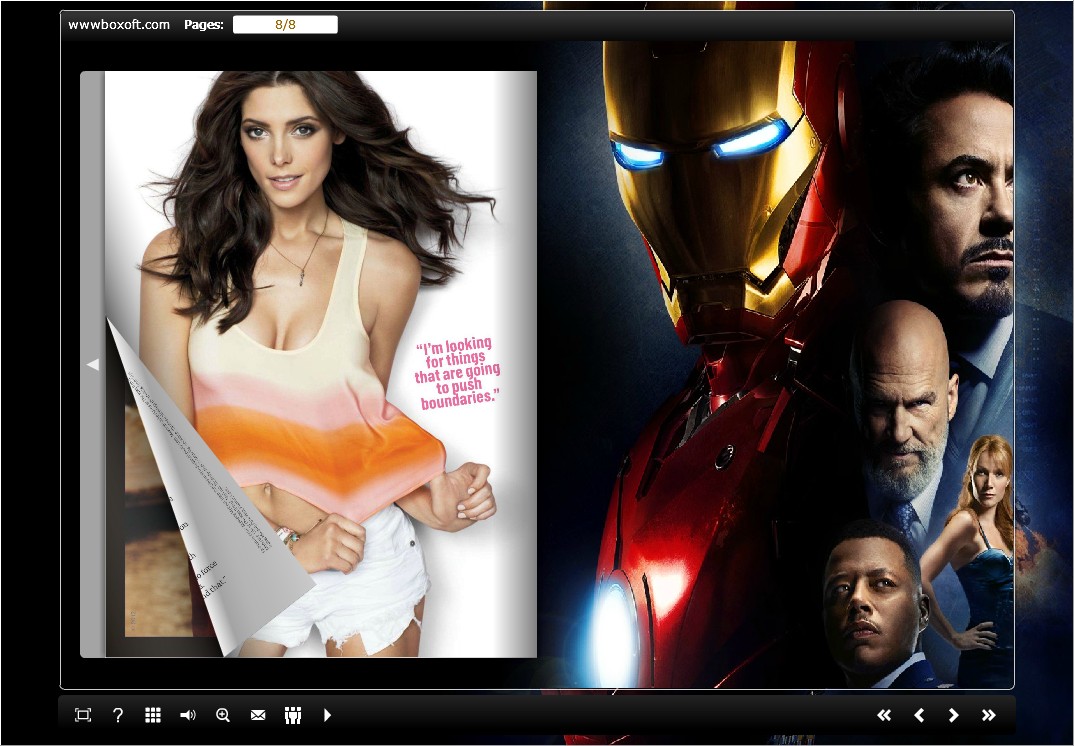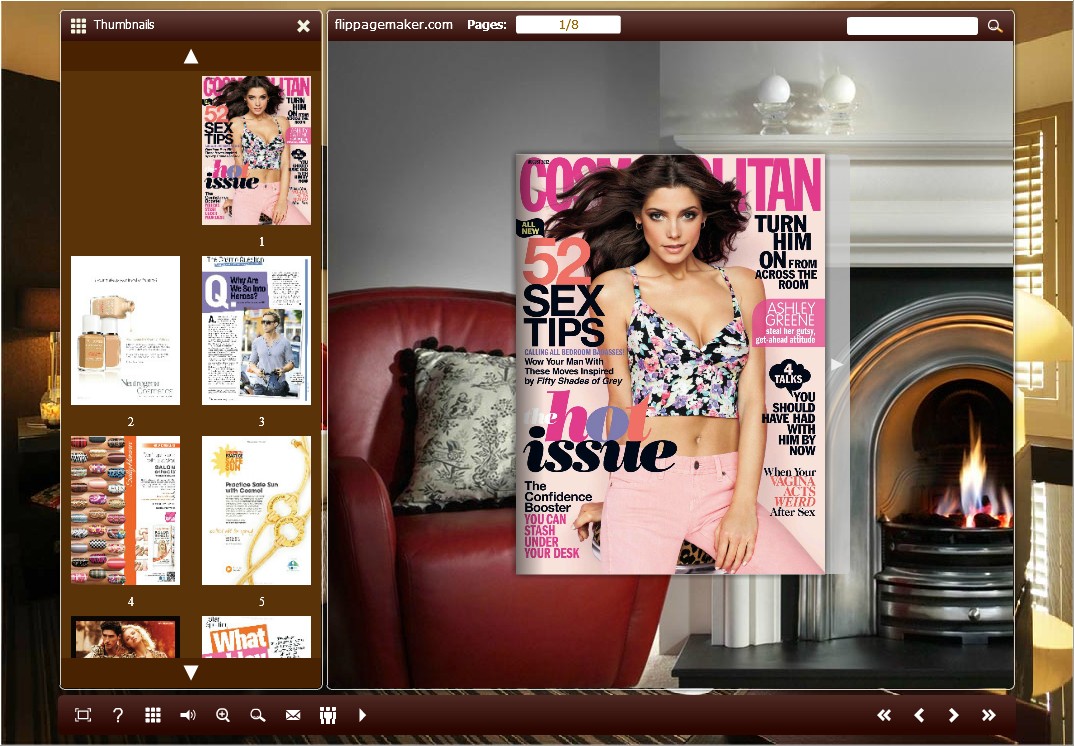 It is easier for you to share the attractive flipping books with viewers or your friends. Just click the share button and you can share your flip book on most of social networks, such as Facebook, Linkedin, Twitter, Google, Yahoo, StumbleUpon, Digg, Live, Reddit, Technorati, Mixx, Ask and so on.

 

However, if you want to convert PDF to splendid 3D flipping book, you can try this 3dpageflip.
Product features:
1.Support Windows 2000/2003/XP/Vista/7
2.Create bookmarks and table of content
3.More free pretty templates and themes
4.Book case for managing flipbook online
5.More access to share your flip book with the public
6.Choose or add more flash language to flip book
7.Support to print or download flip book
8.Free lifetime upgrade