Boxoft Digital FlipBook Software for iPad is a convenient program for all users to convert PDF to Flipbook no matter how old or how young the users are. It does not require any professional skills and knowledge. Never mind contacting us if you have any problem on operation. You have more choices to choose the pre-designed templates and themes to decorate your flip book from resource box. If you need more, you can download more free themes and templates from our official website.
If you are eager to convert PDF to vivid flipbook, just use this page flip software.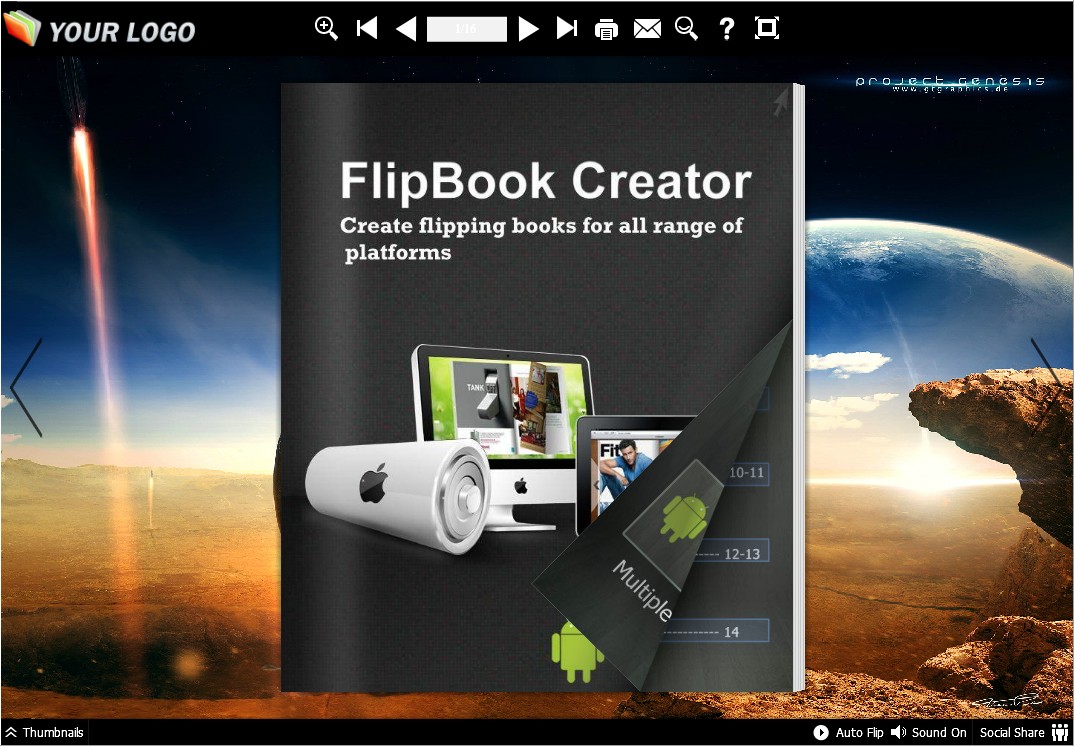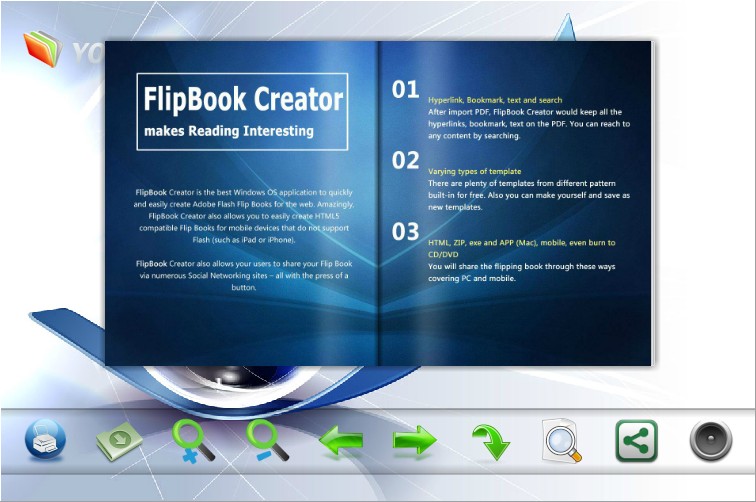 Have you ever imagine that your flip book can speak automatically? While you are reading flip book, you needn't keep looking at the book, you just listen to what the flip book speak out. Boxoft Digital FlipBook Software for iPad provides you with a powerful function, which enables you to record and manage the audio files. You just need to import the audio text and click to generate audio automatically or import audio from existing file. What's more, you change the text of different pages and make it read automatically.

 

However, if you want to convert PDF to splendid 3D flipping book, you can try 3Dpageflip.
Product features:
1.Support Windows 2000/2003/XP/Vista/7
2.Create bookmarks and table of content
3.More free pretty templates and themes
4.Book case for managing flipbook online
5.More access to share your flip book with the public
6.Choose or add more flash language to flip book
7.Support to print or download flip book
8.Free lifetime upgrade