eFlip PowerPoint is a remarkable flipbook software which enables you to create vivid flipping book from boring pdf document in no time. It offers you a variety of free flipping book templates and themes for using. Flash knowledge and design skill are not required in our software.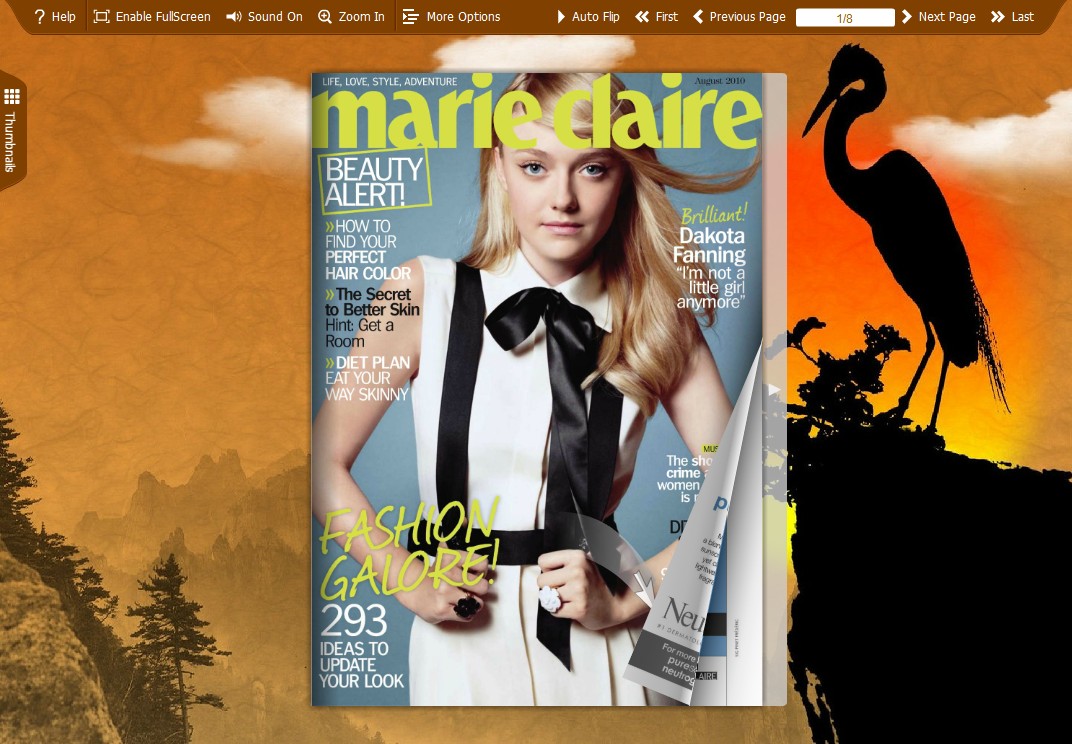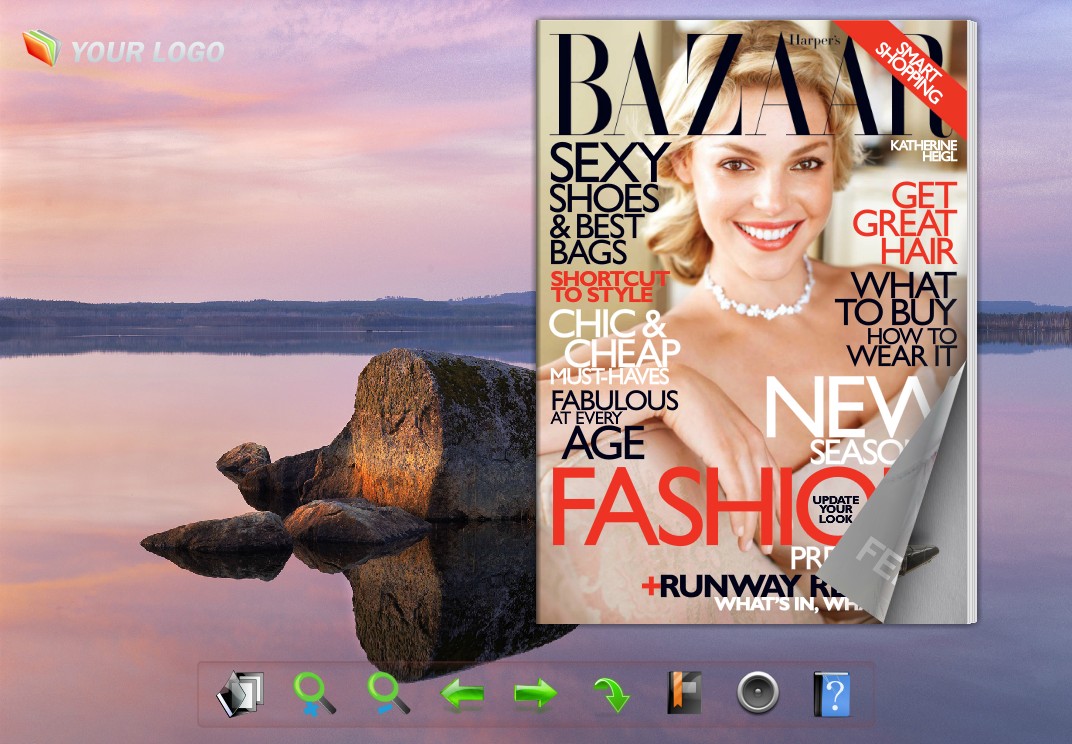 eFlip PowerPoint also enables you to save project of flipping book for later editing next time. It also allows you to share your own flipping book by email and social share. Once you publish your own flipping books on your website, it is easier for your reader or users to share your flash flipping book with the public by clicking the "Email" and "Social Share" button on the toolbar.
eFlip PowerPoint is a great tool for you to turn PDF document to amazing interactive flipping book. In addition, it is a useful tool for business and education, you can use it both in advertising and marketing. It is really an engaging way for you to interest and amuse your readers. Last but not least, eFlip PowerPoint also enables you to embed it to any website and blog.
Product Features
1.Easy build digital library to show books
2.Prevention from unauthorized use
3.Button layout setting; Button style setting
4.Hide book frame bar, only display flip book
5.Allow to set book title, window font, font color
6.Adjust page shadow position and size
7.Dynamic flipbook scenes are available
8.Enable single page or not based on read requirement