Boxoft Flash Flip Book Software for Ipad is a powerful software which allows you to upload compelling flipping book online. Before uploading, you can preview the flipping book and define the page size. Title Bar option enables you to insert the book logo and logo URL so that readers can view your company logo on the page of flipbook, if they click the book logo, they will jump to your website.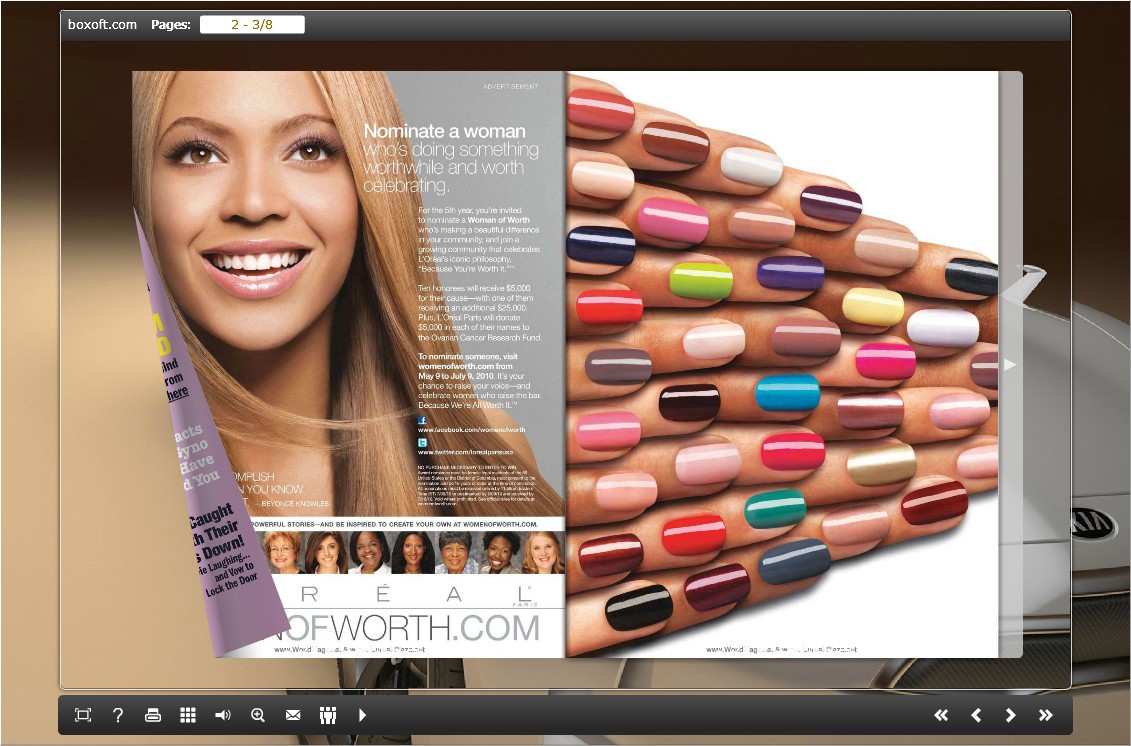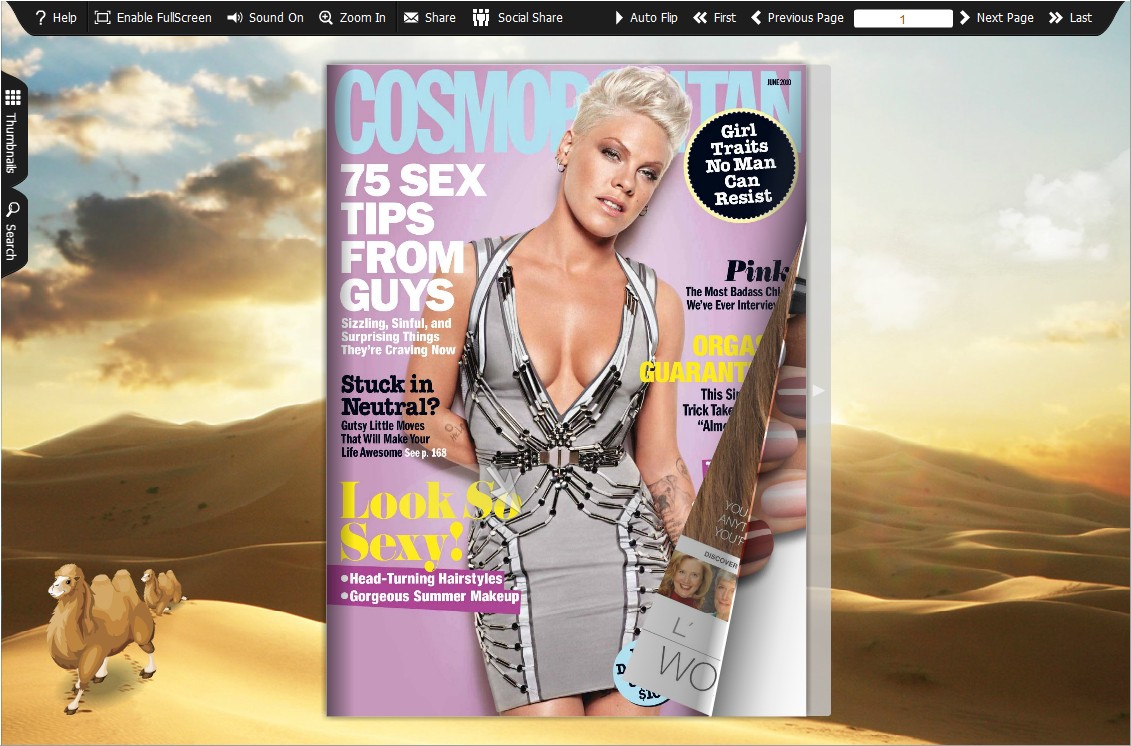 Would you like to convert PDF to vivid flipbook, just use this flipbook software.

 

Boxoft Flash Flip Book Software for Ipad provides you with high quality magnification feature so that your users or viewers can zoom the page of flipping book in or out. You can also set whether enables you to zoom in or not and set the Minimum zoom width and maximum zoom width. As a result, you can view your flipbook in details

 

Boxoft Flash Flip Book Software for Ipad also enables you to hide or show some buttons on the tool bar of flip book. It also provides you with a variety of engaging templates and themes, apart from them, you can also apply some flash scenes to your flip book which makes your flip book more attractive and dynamic.

 

However, if you want to convert PDF to splendid 3D flipping book, you can try this 3dpageflip.
Product Features
1.Clear and fasion operation interface
2.Compelling and beautiful templates and themes
3.Upload and manage flipping book online
4.Enjoy background music while reading flipbook
5.Life time technical support
6.Support to print flip book