Mac OS is really popular in our daily life. Then do you think if you can read your PDF file as a realistic 3D page turning book, it is a wonderful thing? Here we would like to introduce you flipbook software mac which can convert PDF to flash flipping book easily. FlipBook Software Mac is special design for Mac OS users to have a fresh and wonderful reading experience in your daily life. Then the flash book not only can be used to read but also work or study. Anyway, it is also a good way to relax because it can combine music and reading together and read it in the most comfortable way.
Then let's keep talking what kinds of function you can add on the flash book and make it full of different style. There are three kinds of settings of FlipBook Software Mac. First of all, it is the tool bar settings. Based on these settings, you can do some change of title bar, buttons bars and button icons. Then next is Flash Display Settings. Here you can change font, background settings, book proportions, page shadow, page number and other useful settings on the book. Moreover, you can keep the original links after converting PDF file to flash book. However, there is still a powerful Google Analytics ID function for you to trace the page view.
After talking about rich feature setting, then we have to mention the output format and upload online function of FlipBook Software Mac. FlipBook Software Mac provides several common use formats for users to publish the flash book and view it offline smoothly. No matter what you want it to do and there is always a format that suitable for you. Then the upload online function provides the other way to publish the flash book out. One is to view offline conveniently and quickly, the other is to share and exchange online easily. Anyway, it is amazing for you to create gorgeous flash book on Mac OS.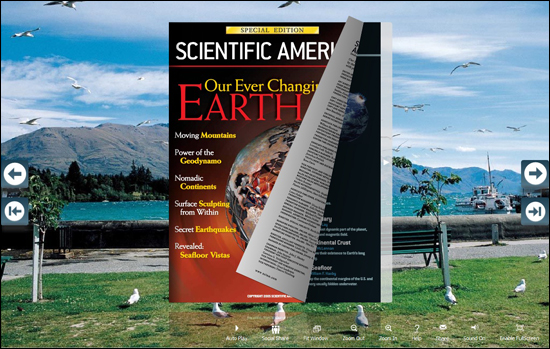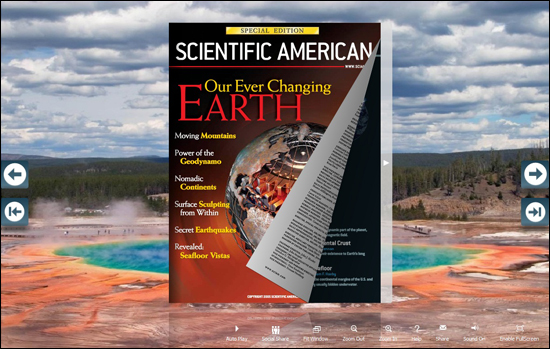 Product Features
1.Select page range to insert PDF pages
2.Add watermarks on the page of flipping book
3.Preserve link and bookmarks of PDF files
4.Insert book logo and Title according to your need
5.Add background music to your flipping book
6.Edit bookmarks as you like
7.Flexible output format and upload online function