Santorini Theme for Boxoft PDF to Flipbook Pro
Santorini Theme for Boxoft PDF to Flipbook Pro is 100% free here! As we all know, Santorini is an island in the southern Aegean Sea, about 200 km southeast from Greece's mainland. In history, so many earthquakes have been occurred here. The most serious one had occurred in 1500 BC. Fira is the business center and tourist center of Santorini and the scenery there is so beautiful and pretty. This theme is totally free, you can download it and have a try.
If you have anything confused, please contact us in time, we always serve you!
This Santorini theme pack contains three themes, all of them can be downloaded and used for flip book designing for free. And you can learn how to use it with the *.txt document which is called "how-to-install".
Screenshot for Santorini Theme
Santorini style 1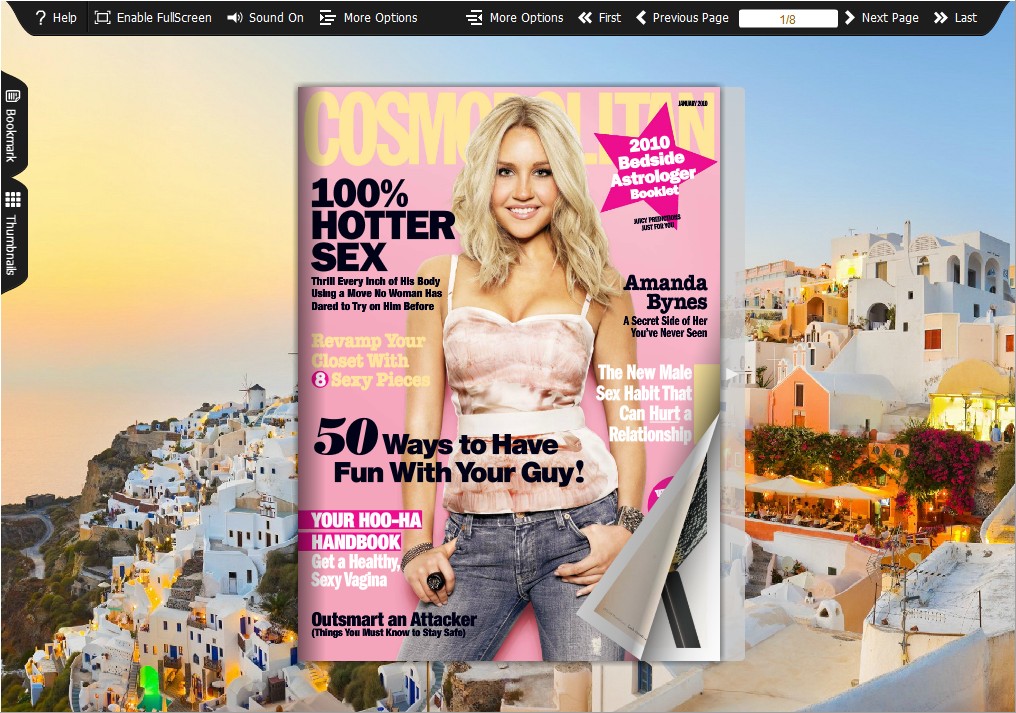 Santorini style 2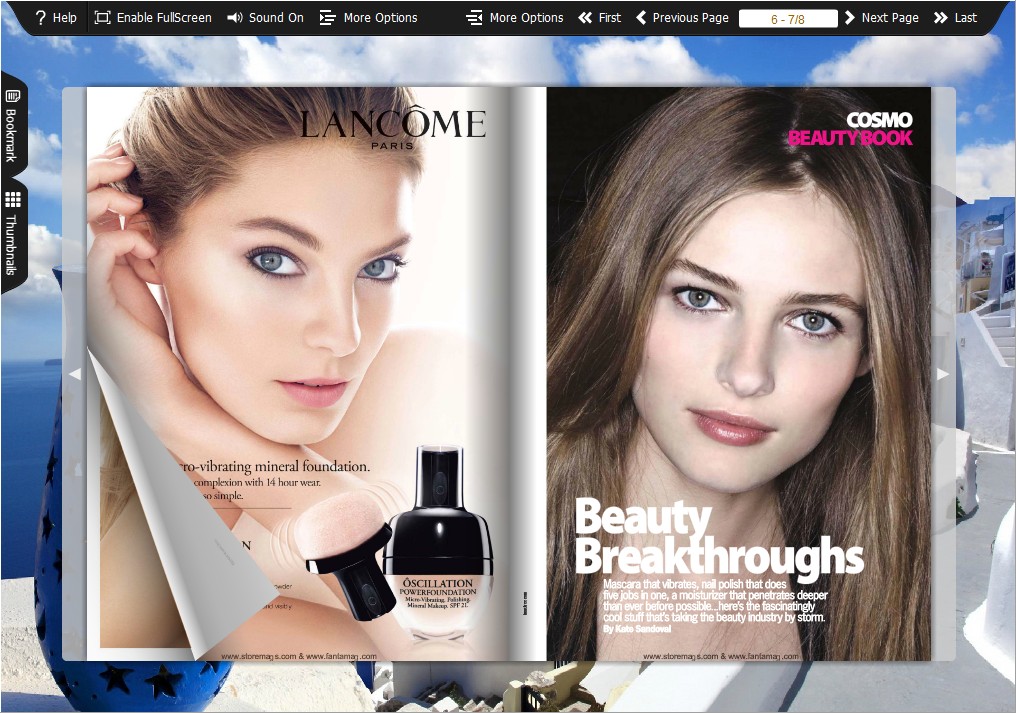 Santorini style 3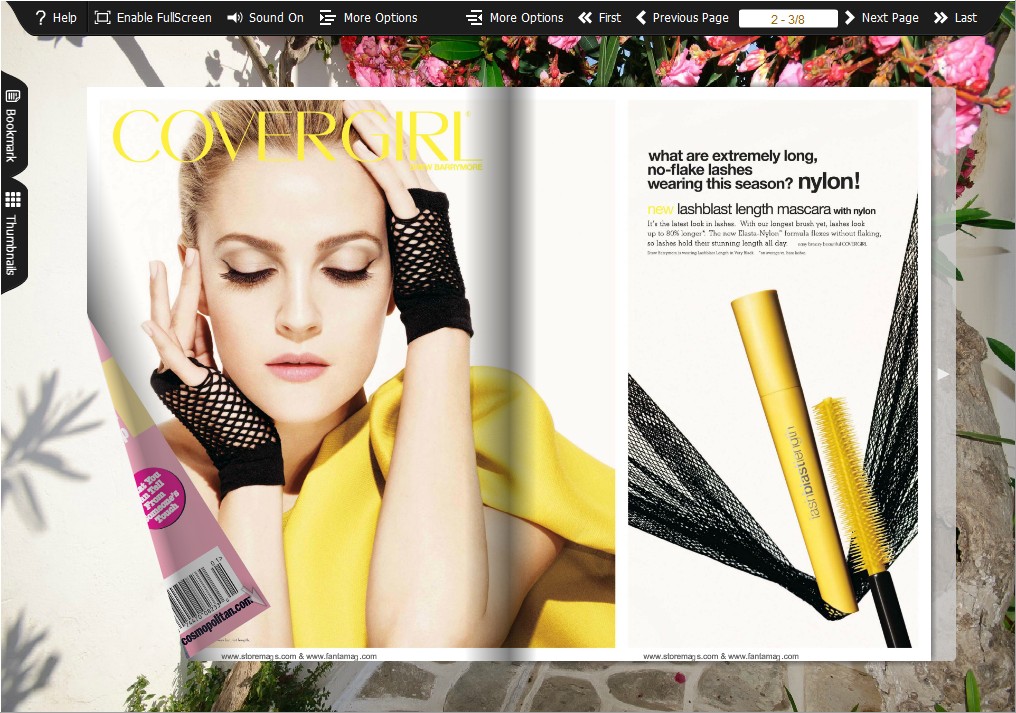 Batch convert audio files to other formats;
Extract digital audio from CD directly;
Batch transfer images to other formats;
Provide Hot Directory Mode to auto-convert files written in monitor folder;
Use Command Line to convert audio and image files conveniently;
Audio supported formats include: APE, FLAC, MP3, WAV, OGG, TTA, WMA, etc;
Define output formats for audio files extracted from CD;
Set Title, Artist, Album, Genre, Year and Track for output audio files;
Specify different audio settings, such as MP3 Bit Rate, WAV Channels, FLAC Compression Level, etc;
Image converting supported formats: JPG, JP2, BMP, ICO, PNG, GIF, TIF, etc;
Resize Images by crop, fit or shrink;
Define size for output images manually;
Flip Images with different angle provided;
Set quality for output images;
Preview changed images before converting;
Show log (record) of processing steps executed.